About my blog
In this project we will reverse engineer a mystical part of the saxophone: the mouthpiece. Focused on optimizing the acoustic properties, this includes making CT-scans, parametric modeling and high-grade metal printing. You will autonomously contact several experts and well known (jazz)musicians. Experience with reed or woodwind instruments is preferred! (Expert: Zjenja Doubrovski)
Disclaimer
De meningen ge-uit door medewerkers en studenten van de TU Delft en de commentaren die zijn gegeven reflecteren niet perse de mening(en) van de TU Delft. De TU Delft is dan ook niet verantwoordelijk voor de inhoud van hetgeen op de TU Delft weblogs zichtbaar is. Wel vindt de TU Delft het belangrijk - en ook waarde toevoegend - dat medewerkers en studenten op deze, door de TU Delft gefaciliteerde, omgeving hun mening kunnen geven.
Posted in
September 2011
This project concerns the old art of custom saxophone mouthpieces: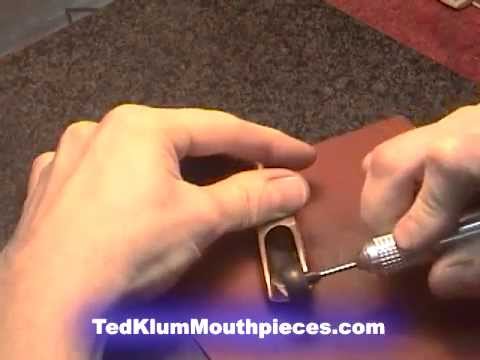 The aim is to optimize the acoustic properties of this important part of the saxophone.
By using technologies such as CT scanning, current moutpieces can be analyzed and modeled.
High-end Additive Manufacturing (3D Printing) of metal will be used to manufacture the optimized mouthpieces.